UPDATED This even has already happened. Here is what you missed:
This coming January, the team behind Montreal Startupfest is launching ResolveTO in Toronto. An event held in Canada's largest city, combining Startupfest's unique vibe with the latest enterprise thinking. The event will bring together the best of young startups and large organizations, for a look at innovation, disruption and emerging markets. Next year, let's resolve to transform ourselves, and business as we know it, in the face of radical, constant change on a global stage.
With ResolveTO's focus on startup growth, acquisition, and business development, we'll look at how early-stage companies can dance with incumbents and giants. We'll look at scaling, acquisition, and enterprise partnerships. We'll contrast the slow, deliberate growth of predictable business models with the reckless, often unregulated scaling of new ones.
Agenda for the conference: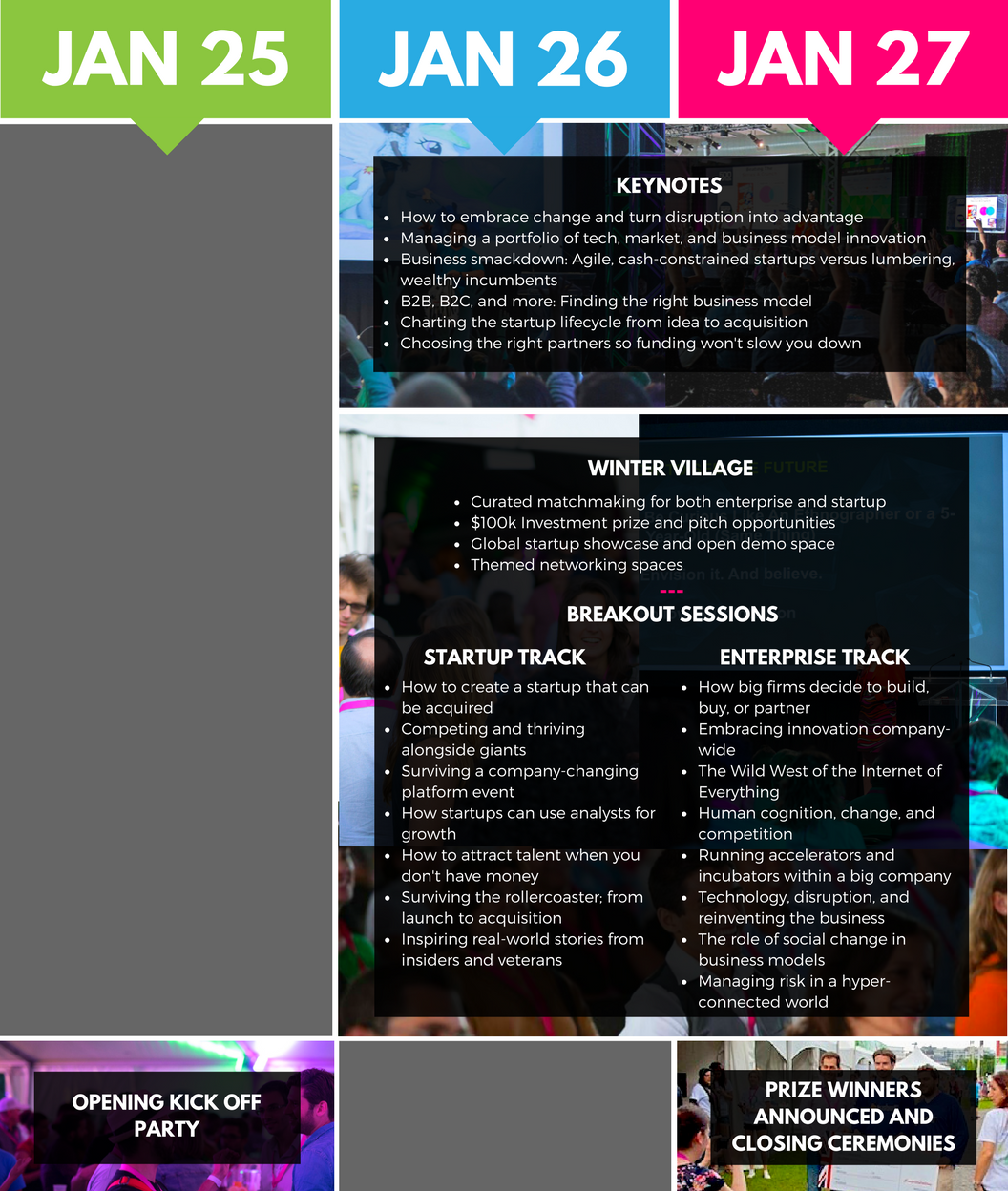 See more / buy tickets: www.resolveto.com