March was a quieter month with fewer deals going on but there were still quite a few deals taking place. The notable deals came from Toronto ecobee raising $80m and Vancouver hootsuite raising $65m. Even an interesting concept Cryptokitties game developed in Vancouver, where you breed, raise and sell cats, got $12m in funding. Most money discussed below are in Canadian dollars.
Happy Capitalism Boys & Girls!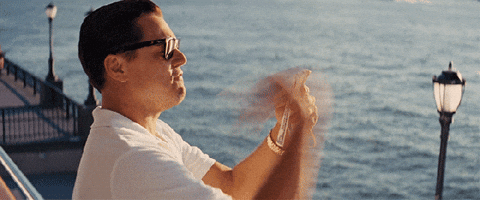 List of Notable of Canadian Companies That Raised Money in March 2018
Swift Medical, Toronto based, wound care management software, received $11.6m in funding
The world's most advanced and comprehensive wound care management software Industry leaders like Healogics and PointClickCare count on Swift Medical to deliver better outcomes for all. Swift Medical delivers the most advanced wound care management software for the healthcare enterprise.
Hootsuite, a Vancouver social media company, received financing approval for up to $65m for the growth expansion.
Manage all your social media in one place From finding prospects to serving customers, Hootsuite helps you do more with your social media.
CryptoKitties, Vancouver based, blockchain game, received $12m
CryptoKitties is one of the world's first blockchain games. 'Blockchain' is the technology that makes things like Bitcoin possible. While CryptoKitties isn't a digital currency, it does offer the same security: each CryptoKitty is one-of-a-kind and 100% owned by you. It cannot be replicated, taken away, or destroyed.
iS5 Communications, Toronto based company, developer of Ethernet cards, received investment from Phoenix Contact Innovation Ventures
iS5Com is an integrated service and solutions provider. Manufacturer of intelligent, Industrial Ethernet products designed to be used in the harsh environments.
Green Tank Technologies, Toronto based firm specializing in cannabis vaporization hardware, got $4.3m in financing from Snoop Dogg's VCs
Vaporizing hardware that is manufactured by a team of professionals that understand your extracts. Premium quality vapes and accessories with built-in True-Taste Ceramic Core Technologies. Find your vaporizer solutions with Green Tank Technologies.
CareWorx, Ottawa based senior care technology provider, received a $17m in funding
CareWorx delivers the very best in Managed Services to our customers. CareWorx Senior Care Division is the industry's largest provider of managed point-of-care, eMAR, mobile computing and wireless solutions.
Poka, Quebec City, training and knowledge platform for manufacturers, got $10 million in financing
Poka is a Web and mobile app that gives factory workers the power to capture, consume and share critical information in real-time on the plant floor, leading to improved productivity. By creating a standardized multimedia knowledge base of procedures, training content and solutions related to each workstation and machine, Poka helps reduce production downtime, improve quality and safety, and facilitate communication across factories, departments and shifts.
Mojio, Vancouver, connected car cloud company, got an additional funding from their investors
Open, scalable and hardware agnostic, Mojio is the cloud platform of choice for the deployment of secure connected car apps and services. Mojio's platform delivers a smarter, safer and more convenient driving and vehicle ownership experience to subscribers of major network operators, including Bell Canada, Deutsche Telekom, Rogers Communications, T-Mobile and TELUS.
Purpose Financial, Toronto based investment firm, has acquired Thinking Capital Financial Corporation, a Montreal based Canadian fintech lender
Today we are proudly the Canadian leader in alternative financing for small businesses. It has been a long road, including technological breakthroughs, key talent joining the team and relationships with major partners have all been key to our growth and success. This timeline summarizes our journey over the last 10 years.
ecobee, Inc., Toronto based provider of a smart Wi-Fi thermostat, received $80m in funding
ecobee is a home automation company that makes thermostats for residential and commercial use. The thermostats are controlled by using the built-in touchscreen or using an app.
ThoughtWire, Toronto based developer of an Industrial Internet of Things, got $20m in debt and financing
ThoughtWire's vision is to deliver immediate business value by rapidly interconnecting software, people and the information they need in a more adaptable, scalable and focused way.