Deloitte, one of the "Big Four" accounting firms and the largest professional services network in the world by revenue and number of professionals, has released its yearly published Top 50 Canadian Tech Companies to Watch For.
This year, all top 3 companies fast growing tech companies come as no surprise hail from Ontario, Yours To Discover. As a matter of fact, the list was dominated by 29 companies / almost 60% from Ontario. British Columbia took second spot with 13 companies / almost 30%, and Quebec only had 5 companies (only 10%). Rest were spread out across Canada – mainly in the Prairies.
Diply, London Ontario, a leading social entertainment publisher that creates captivating content for millennials, took the #1 top spot with mindblowing 92881.1% growth.
The #2 spot was taken by Burlington Ontario Prodigy Games, doing a noble job of teaching over 20 million students, teachers, and parents with their free math game for Grades 1 – 8.
So you do not have to be like this guy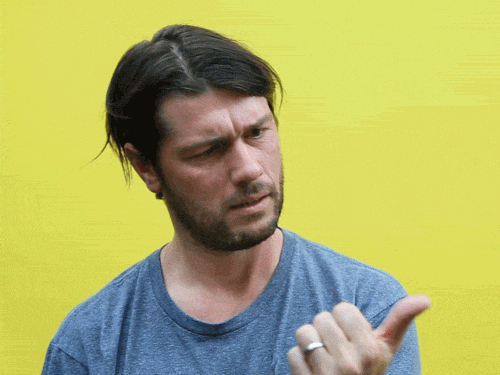 And to round up the Top 3 spot was a company with similar name to #2 – Prodigy Ventures from Toronto Ontario, an innovation company, and an early stage investment opportunity in emerging technologies.
Once you used the math game software from #2 , you can straight apply to #3 😉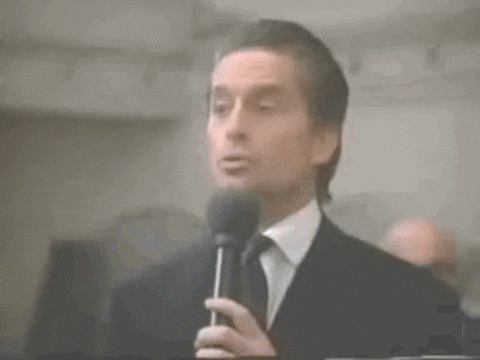 Anders McKenzie, managing partner at Deloitte Canada, said:
"Fast 50 winners achieve incredible growth. These companies foster the economic prosperity and success of our country. The technology, media and telecommunications sector has achieved significant advances in the last twenty years. This current innovative cohort of companies continues to lead the pack in transforming the way we live and work. They should be incredibly proud of the impact they are making across all industries and how they are shaping the world as we know it today and what it will look like tomorrow."
Wonder – who made the top 3 from your neck of the woods? Let's see.
Top 3 Fastest Growing Tech from British Columbia
#4 Bench Accounting from Vancouver
#7 Send to News from Victoria
#9 Refresh Financial from Kelowna
Top 3 Fastest Growing Tech from Quebec
#15 FixmeStick from Montreal
#20 PixMob from Montreal
#29 PlusGrade from Montreal
The full list of Top 50 Canadian Tech is below, so what are you waiting for? Time to apply – they are all hiring. How else do you think they can grow?
| | | | | |
| --- | --- | --- | --- | --- |
| Rank | Company Name | City | Province | Growth % |
| 1 | Diply | London | ON | 92881.1% |
| 2 | Prodigy Game | Burlington | ON | 18933.0% |
| 3 | Prodigy Ventures | Toronto | ON | 16790.9% |
| 4 | Bench Accounting | Vancouver | BC | 12814.3% |
| 5 | SkipTheDishes | Winnipeg | MB | 10969.6% |
| 6 | StackAdapt | Toronto | ON | 10301.0% |
| 7 | SendtoNews | Victoria | BC | 9277.7% |
| 8 | Maropost | Toronto | ON | 7038.2% |
| 9 | Refresh Financial | Kelowna | BC | 5482.7% |
| 10 | Benevity | Calgary | AB | 5410.7% |
| 11 | Unata | Toronto | ON | 4269.7% |
| 12 | Bold Commerce | Winnipeg | MB | 3692.1% |
| 13 | Influitive | Toronto | ON | 3682.7% |
| 14 | Awesense | Vancouver | BC | 3058.3% |
| 15 | FixMeStick Technologies Inc. | Montreal | QC | 2698.2% |
| 16 | Vidyard | Kitchener | ON | 2139.9% |
| 17 | Wave | Toronto | ON | 1949.6% |
| 18 | Canada Drives | Vancouver | BC | 1759.5% |
| 19 | IntraGrain Technologies Inc. | Regina | SK | 1496.7% |
| 20 | PixMob | Montreal | QC | 1253.0% |
| 21 | Foodee | Vancouver | BC | 1035.6% |
| 22 | Visier | Vancouver | BC | 989.2% |
| 23 | Axonify | Waterloo | ON | 958.2% |
| 24 | Shopify | Ottawa | ON | 896.5% |
| 25 | BroadbandTV | Vancouver | BC | 888.7% |
| 26 | Allocadia | Vancouver | BC | 852.2% |
| 27 | TouchBistro Inc. | Toronto | ON | 838.3% |
| 28 | Sortable | Kitchener | ON | 801.9% |
| 29 | Plusgrade | Montreal | QC | 785.7% |
| 30 | Big Blue Bubble | London | ON | 785.4% |
| 31 | Neurio | Vancouver | BC | 781.3% |
| 32 | RateHub | Toronto | ON | 768.7% |
| 33 | Unbounce | Vancouver | BC | 680.5% |
| 34 | Buyatab Online Inc. | Vancouver | BC | 626.8% |
| 35 | Motoinsight | Toronto | ON | 625.7% |
| 36 | Top Hat | Toronto | ON | 616.9% |
| 37 | mobileLIVE | Richmond Hill | ON | 601.1% |
| 38 | Arcane Digital Inc. | London | ON | 553.0% |
| 39 | eSentire | Cambridge | ON | 531.8% |
| 40 | Voices.com | London | ON | 506.4% |
| 41 | Dealer-FX | Markham | ON | 506.2% |
| 42 | Klipfolio | Ottawa | ON | 505.2% |
| 43 | You.i TV | Ottawa | ON | 499.0% |
| 44 | Budge Studios | Montréal | QC | 482.4% |
| 45 | Media Resources Inc. | Oakville | ON | 477.4% |
| 46 | Eastside Games Inc. | Vancouver | BC | 472.1% |
| 47 | Big Viking Games | London | ON | 424.7% |
| 48 | Magnet Forensics | Waterloo | ON | 399.6% |
| 49 | GSOFT | Montreal | QC | 386.7% |
| 50 | 500px | Toronto | ON | 382.9% |
| 50 | TextNow | Waterloo | ON | 382.9% |