Update: Uber has backtracked on its "shut down operations in Quebec" threat. Company said it will continue to negotiate with the government.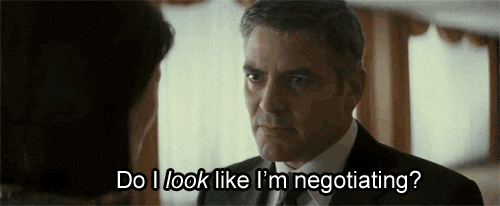 Government backtracked a bit as well saying that even though they will not change training requirements which now require 35 hours of training vs 20, it will allow new drivers to have eight weeks to do their background checks and drivers who are already in a system will have two years to update it.
This is not the first time Uber threatens to leave, it left Austin , Texas few years ago due to unfavorable regulations, and the city and state backtracked by overruling with a new state law.
---
According to Radio Canada, Uber intends to leave Quebec within the next few weeks.
Jean-Nicolas Guillemette, director general of Uber Quebec, said provincial regulations are killing the company, and making it inoperable in that province. He was mainly referring to 35 hours mandatory training Uber drivers have to do in Quebec.
#Uber Quebec manager Jean-Nicolas Guillemette announcing decision to pull car hailing service out of province on Oct. 14 #qcpoli pic.twitter.com/NwPBcQonXs

— Tim Sargeant (@tfsargeant) September 26, 2017
Quebec is the only jurisdiction in Canada forcing this kind of training on drivers in Canada. 5,000 Uber drivers are about to lose their jobs.
The requirement of 35 hour mandatory training legislated by Province of Quebec is the same as their requirement for their taxi drivers.
Guillemette said that it does not make sense for Uber drivers to do 35 hour driving training as most of them do it as part time job to supplement their income. He compared it Airbnb hosts – imagine he said – if government asked for 35 hours from Airbnb hosts for training – noone would rent their places out anymore.
Quebec Transportation Moving Backwards
Fucking Quebec mannn. We're the only province in Canada that's this anal #uberquebec pic.twitter.com/0w1m2sOQXE

— Celine (@CelineChami) September 26, 2017
To tighten the knot, Quebec's Transport Minister Laurent Lessard, said he can let Uber continuing operating but they would need to:
do 35 hours of training instead of 20 hours required now (75% increase in training hours)
do background checks by police and not private companies (meaning you have to go physically to police station instead of doing it online as you can with private)
.. and make sure government agents can inspect Uber cars every 12 months
Taxi Drivers Rejoice; Taxi Union Wins
Guy Chevrette, spokesperson for the Quebec taxi coalition, said finally government showing support for the taxi industry in that province. He said he is expecting government to help taxi industry to modernize.
Chevrette said that Uber made illegal profits in Quebec and brought the taxi permit license prices by more than 50%.
Last year, taxi drivers blocked airports and main roads, to show their anger at Uber. They have also randomly stopped Uber cars and physically abused the drivers.
#polqc #proUberQC Comon Quebec we all saw what happened when Uber wasn't there after the CD Concert in Quebec City. Support Alt Trans!

— Xopher (@xopher_xopher78) September 6, 2016
Quebec – the Only Canadian Province without an Uber
A lot of Montrealers and Uber drivers said they would be sad to see Uber leave the province. Many said it improved their lives and gave them options when moving around the city.
If @Uber_QC leaves Quebec today, it'll be a total bummer. We can't let the taxi lobbyists win!!

— Dominic D. (@airdom) September 26, 2017
Some Facebook said that taxi industry was outdated, taxis were dirty, taxi driver not courteous, taxis taking people around the block and double charging, and credit card machines never working.
This is sad to see – when just recently City of Toronto announced that Lyft, another major car ride company, entering that city at the end of the year.
So we are propping up old world thinking and forcing Uber out? Wow. Any demonstrations planned, @Uber_QC ? I hope so. https://t.co/Xs7jXDkC7D

— Matthew Ross (@MatthewWords) September 26, 2017
Bye Bye I Do not Care
Montreal Mayor Denis Coderre who does not shy away from public eyes met reporters at City Hall after Uber's announcement and expressed his anger:
Bye bye, I don't care. Don't threaten me. If you want to threaten me, I've got some Irish blood. If those people are saying, 'well, I'm against that kind of training, and by Oct. 14, we'll leave. Well, I'm sorry, tough luck. I'm not going to cry, I'm not going to lose any sleep.
Quebec's Transport Minister Laurent Lessard confirmed his stance in Quebec City after Uber's annoucement:
We are not in negotiation mode. Uber is a useful service, but Quebec has no intention of modifying its criteria.
Bad Signal to Startups in Quebec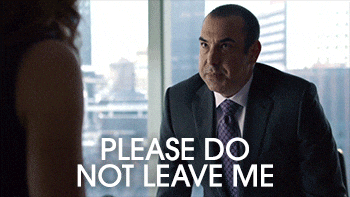 Michel Leblanc, President and CEO of the Board of Trade of Metropolitan Montreal, just released this (roughly translated from French) announcement blaming Quebec's Transportation Minister for not finding a compromise:
This decision, if it were to be confirmed, will have to be analyzed as a finding of failure. While Montreal is positioning itself as a welcoming ground for innovative companies, the inability to modernize the regulatory framework to allow Uber to operate in Quebec is giving a very bad signal to start-ups here and to investors who provide venture capital. The government's decision to authorize pilot projects was a promising avenue to create a competitive and innovative environment for the benefit of users. It appears that the Department of Transport is struggling to respond quickly and flexibly to the demands of new players. Teo would have to wait several months before being granted access to more licenses. Uber is having difficulty getting the space necessary to continue operating in Quebec. The taxi community had begun to work on promising strategies in the work of the Committee on Modernization of the Taxi Industry. That is why we were surprised that the minister is imposing new rules on the pilot project.

We must accept that technological change is causing profound transformations in the vast majority of sectors of our economy. We are all mobilized behind the development of our artificial intelligence ecosystem and we are in the race to get the second headquarters of Amazon, the company that causes the most upheavals in the retail trade. If we are not agile and flexible, both in the regulatory framework and in business models, we risk falling behind and continuing to face front-end innovations elsewhere.
Uber Explains Why They are Being Forced Out
@Uber_QC GM Jean-Nicolas Guillemette on why The company can't abide by the province's proposed rules. pic.twitter.com/T1s0OJSm9U

— Jason Magder (@JasonMagder) September 26, 2017