UPDATE: The bill has now passed and is officially a law in the province of Quebec. Quebec's bill 21 is the only jurisdiction in North America with a religion-based dress code, meaning you can fired for religious attire you wear to work. Quebec has also included a clause where so called "securalism police" will check in on work place to make sure no religious attire is worn, and "the targeted employee could be subject to disciplinary measures for failing to comply." Hélène David, the Liberal critic that was against the horrendous bill in Quebec, said "It's a sad day."
---
Quebec government has announced that they have tabled the secularism legislation bill soon to come into full force in Quebec.
Francois Legault's Coalition Avenir Quebec government has declared that they will ban the wearing of religious symbols by public sector employees in position of authority, such as teachers, prosecutors, judges, and police officers.
Position of authority is defined as the power to tell the other person what to do.
That means when the bill becomes a law, and you decide to apply to work for the Quebec government in the position of authority, such as teachers, prosecutors, judges, or police officers – you will need to take off that kippa, turban, cross or hijab when showing up for work or risk losing a job.
Quebec Public Security Minister, Genevieve Guilbault, has announced that repercussions can be severe if you refuse to take off your religious garb. She said that:
"People can advise police services, like they do to have any other law applied. The law is the law."
List of Quebec Public Sector Departments
Executive Council of Quebec
Secrétariat du Conseil du trésor
Ministry of Agriculture, Fisheries and Food
Ministry of Culture and Communications
Ministry of Economic Development, Innovation and Export Trade
Ministry of Education, Recreation and Sports
Ministry of Employment and Social Solidarity
Ministry of Families, Seniors and the Status of Women
Ministry of Finance
Ministry of Government Services
Ministry of Health and Social Services
Ministry of Immigration, Diversity and Inclusion
Ministry of International Relations
Ministry of Justice
Ministry of Labour
Ministry of Municipal Affairs and Regions
Ministry of Natural Resources and Wildlife
Ministry of Public Security
Ministry of Revenue
Ministry of Sustainable Development, Environment and Parks
Ministry of Tourism
Ministry of Transport
Justin Trudeau, Prime Minister of Canada, was taken aback by this populist decision by Quebec's government saying:
It is unthinkable to me that in a free society, we would legitimize discrimination against citizens based on their religion.
Conservative leader Andrew Scheer usually never sides with liberals but on this Bill 21 he openly disagreed with Quebec government:
"Our party will always defend individual freedoms. I think a liberal, a society based on fundamental freedoms and openness, must always protect fundamental individual rights and should not in any way impede people from expressing themselves and in any way by infringing on those fundamental rights."
In response to criticism, Quebec's Immigration, Diversity and Inclusiveness Minister Jolin-Barrette said.
"Quebec is a nation. No one contests this reality and our fundamental right to decide our own future and the orientations of our society."
Bloc Quebecois, political party in Canada devoted to Quebec sovereignty, has also decided to send a message to people in Canada to mind their own business by renting out the following bill board and putting it in Ottawa, not too far from the Canadian parliament.
Quebec government announced that there is nothing to worry about and they will work with everyone involved to make sure everyone is satisfied. The bill also includes so called "grandfather clause," which means that if you were an employee before May 28, 2019 this law does not apply to you.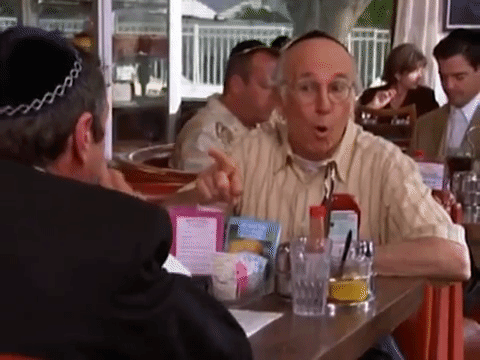 So if you are starting a new job on May 29, 2019 or after in the public sector in Quebec and do not want to part with your religious garments you might be fired because of your religion.
Harvey Levine, executive director at Quebec Jewish association, said that the new bill is "an assault on the fundamental rights and freedoms of Quebecers."
So now you need to decide whether to keep wearing that kippa or support your family financially. Decisions, decisions…